Join La Prova for a Chance to Win a pair of Zipp 353 NSW Wheels!
We hinted at this last week in our newsletter, The Commissaire (sign up if you haven't), but it's time for the official announcement! As we mentioned, we're inspired to get back to doing some of the things many of you seemed to enjoy in years past. Yes, we all enjoy riding just for the enjoyment of it, but we figured why not up the stakes, and offer the potential to win a one-of-a-kind jersey, a pair of Zipp 353 NSW Wheels, an ILE x Beyond Aero Bag, or a pair of Vittoria Tires?
Taking advantage of the extra motivation to ride during the three Grand Tours, we've created a Challenge during the three full weeks of each: La Prova for the Giro, Le Défi for the Tour, and El Reto for La Vuelta. We commissioned Brandt-Sorenson to design and make a made-to-measure jersey exclusively for the winner of each challenge, drawing some inspiration from each of the Grand Tours.
If the above piques your interest, you can join our first challenge, La Prova, which starts in just a few days, Monday May 8. We've created a private Strava group to keep track of everyone's rides during the three-week period which ends on May 28. Once you fill out the form, you'll get instructions on how to access the Strava private group. For both Le Défi and El Reto, we'll send out separate forms/emails.
The Brandt-Sorenson jerseys will be awarded to the people who accumulate the most points during each challenge – La Prova, Le Défi and El Reto (one winner per challenge).
By joining, you'll be automatically entered to win the Zipp wheels, ILE bag, and Vittoria tires (winners will be announced after the conclusion of La Vuelta). Additional entries can be obtained by referring people to sign up, there's a referral box at the bottom of the sign-up form. If you also join the upcoming challenges for Le Défi and El Reto, your name will be added to the drawing again for those. So just by signing up for each challenge, you'll get three entries into the drawing, and you'll get one more for every person you refer.
The rides will be scored based on distance and feet climbed. For every mile ridden, a rider will receive 1 point. For every 100 feet in elevation climbed, a rider will receive 1 point. For example, a rider who completes a 100-mile ride with 0 feet of elevation will receive 100 points. Similarly, a rider who rides 50 miles and climbs 5,000 feet, will receive 100 points. Our goal is to have a system that doesn't use speed or total distance to influence the scoring as those tend to favor riders who live in flatter areas.  
At the end of the three-week period, the rider who accumulates the most points will be awarded the Brandt-Sorenson jersey.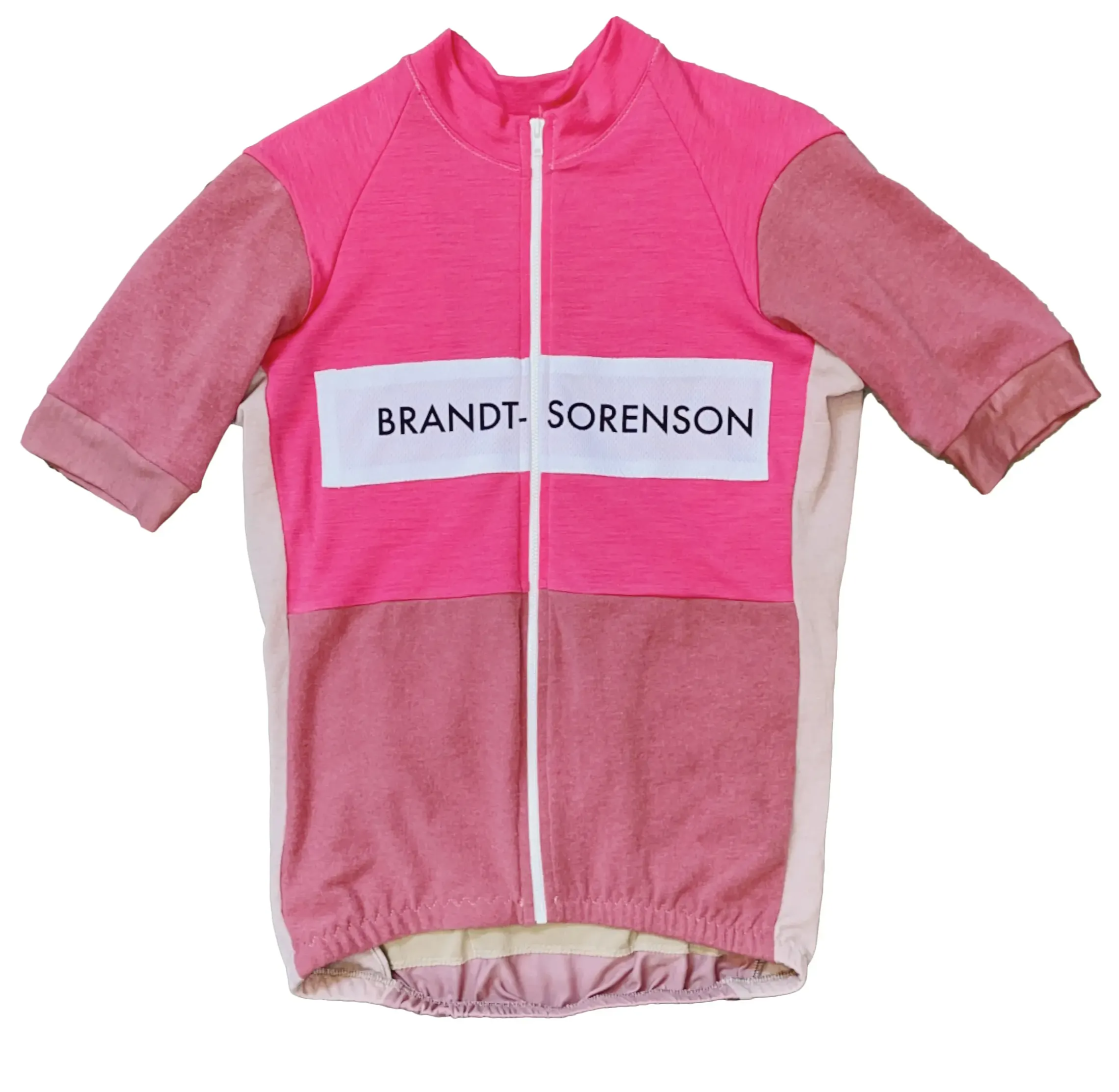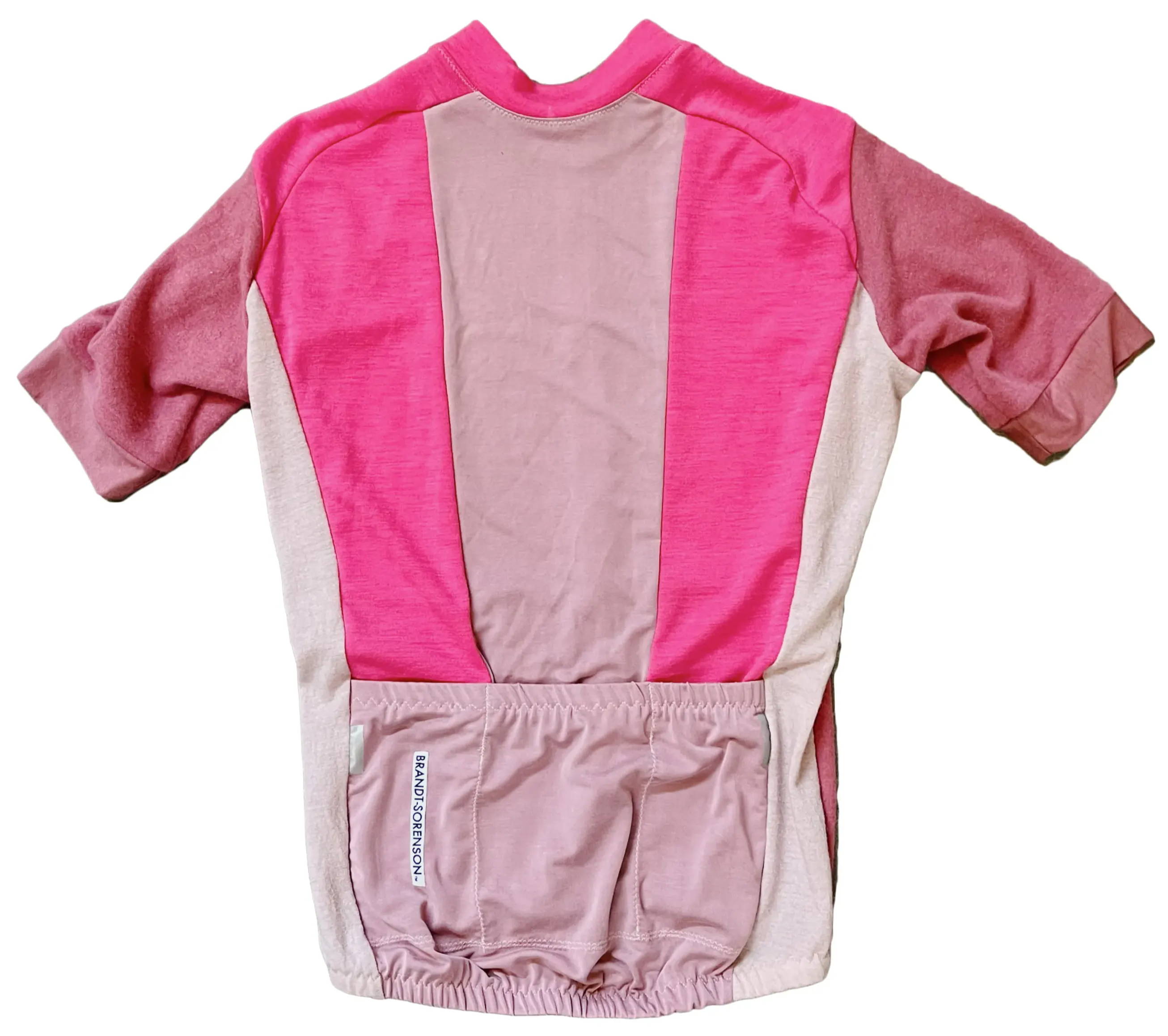 Given the popularity of the winner's jerseys last time we did a challenge like this, we knew we wanted to offer something similar. However, it needed to more closely resemble our efforts to be as conscious as possible of our environmental impact, while remaining stylish and unique, which is why we felt Brandt-Sorenson was the perfect choice.  
Brandt-Sorenson offers made-to-measure garments in Los Angeles from sustainable materials. They believe the greatest social and environmental impact they can make is through quality. A single, well-made piece, can take the place of a dozen fast fashion garments, which often are discarded prematurely into landfills. Their materials are locally sourced whenever possible, and include mostly natural fibers such as viscose, rayon of bamboo, wool, cashmere and organic cotton while avoiding the use of recycled polyester as it removes plastic bottles from the circular economy.
The Giro-inspired Objective Cuttings jersey gives a nod to the various Giro d'Italia Maglia Rosas over the years, which had multiple variations of pink. It is made from various remnant pure wool fabrics - hygroscopic and breathable - with remnant modal details. The sleeves are an ultra soft wool & mohair blend, the logo is a traditional applique, and the jersey is great for all-weather riding.
For more information about the challenge, the giveaway, details about eligibility and more, please be sure to visit our information page. We hope you can join us for La Prova, or one of the other two challenges we'll have throughout the season, and make sure you share with your friends.
If you haven't already, be sure to sign up for our newsletter The Commissaire.