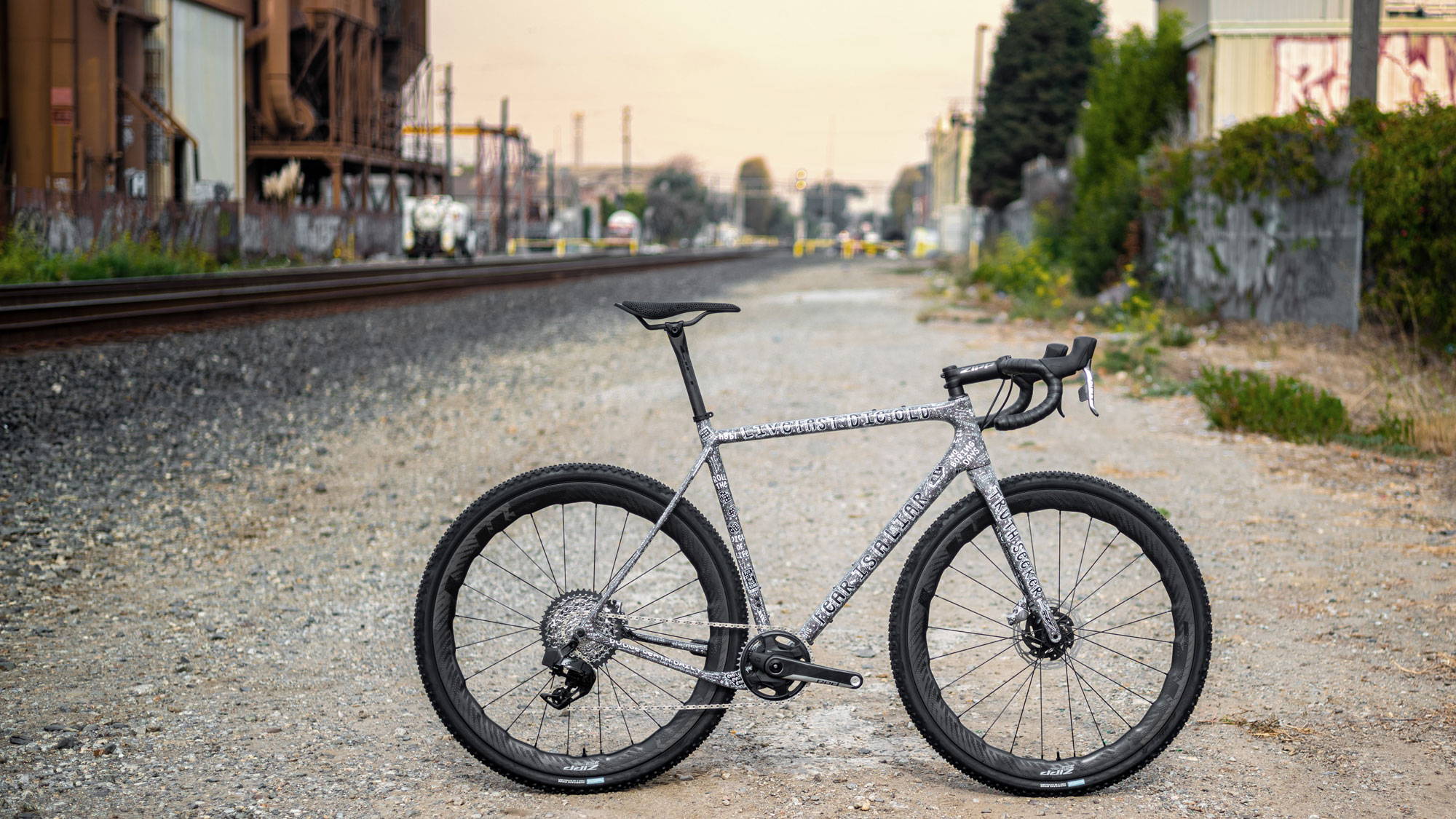 A little over a year ago I reached out to Chas Christiansen (Notchas) to see if he'd be interested in painting a frame for us. The inspiration was primarily to work with a local artist on something different from what we typically see painted on bikes. The idea of custom painting a frame is not new, or revolutionary, probably the contrary as more companies are offering "ready to paint" frame options. I was drawn to Chas's style, his connection to the Bay Area, but also his enthusiasm for riding and sense of adventure by bike.
Chas had never painted an OPEN in particular, but frames and various components were nothing new. We had an intial conversation and decided we might as well give it a shot. Chas was given no instructions, no timetable, and no boudaries. We decided that once it was done, we could determine whether this was something we could offer on a very limited basis.
When the time came to see the finished frame, I was amazed. While I tried to devoid my mind of any expectation, it was hard, it's difficult to not think about how something will turn out. Chas sent some teaser shots as he made progress, so seing the frame wasn't a total surprise, but as with a lot of things, as good as they are the pictures don't do it much justice. The amount of detail on this frame is impressive, some which can be easily seen, and others that are harder to but are appreciated nonetheless.
Below are some pictures that hopefully help capture the general essense of the frame in its finished state. If you're interested in one of a very limited number of OPEN Upper X Notchas frames or complete builds, get in touch, in partnership with Chas, we'll be making 5 available. Inspiration for the artwork can be left up to Chas's artistic interpretation, or provided by each individual in the form of lyrics, quotes, or anything of personal meaning.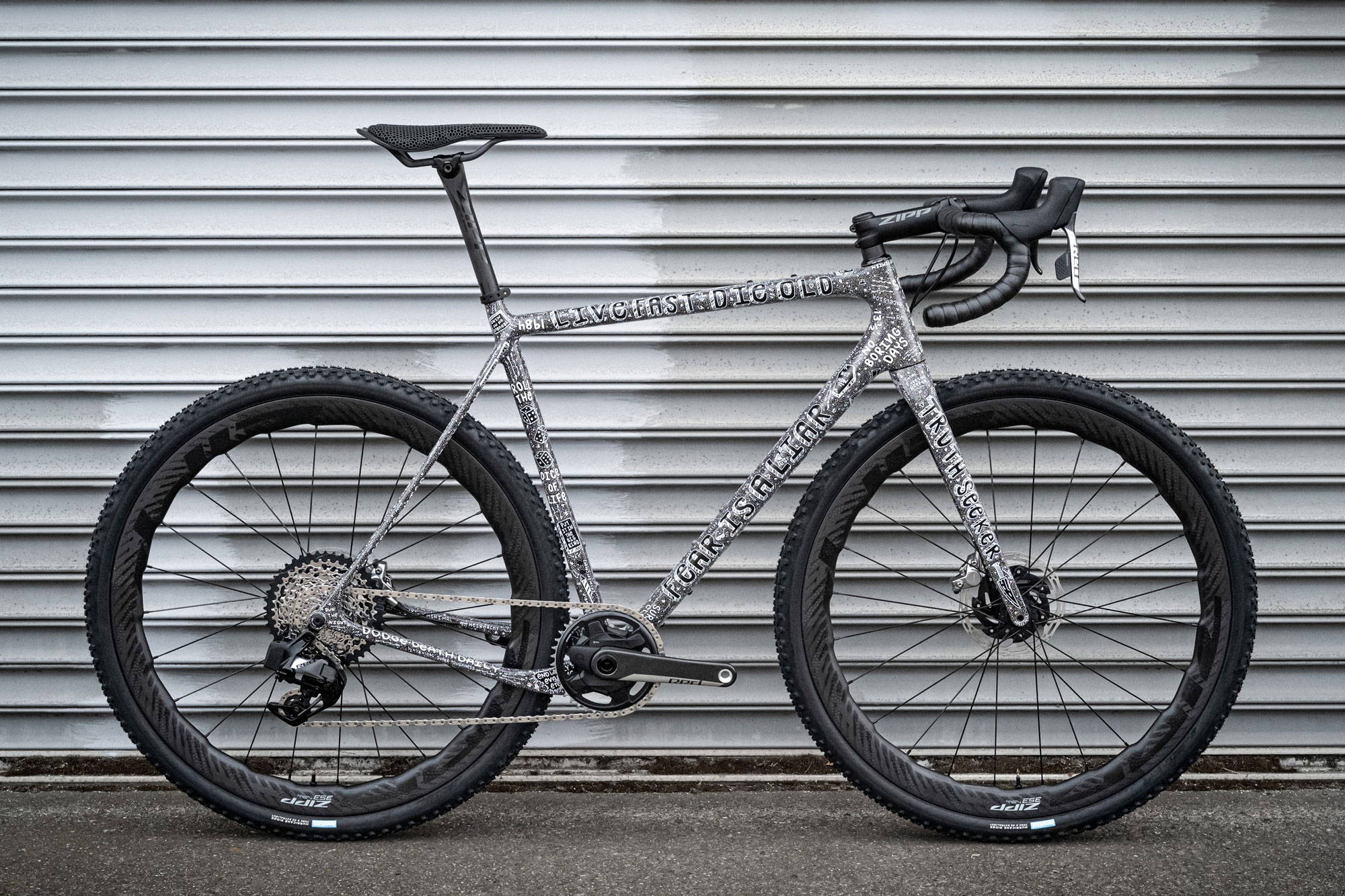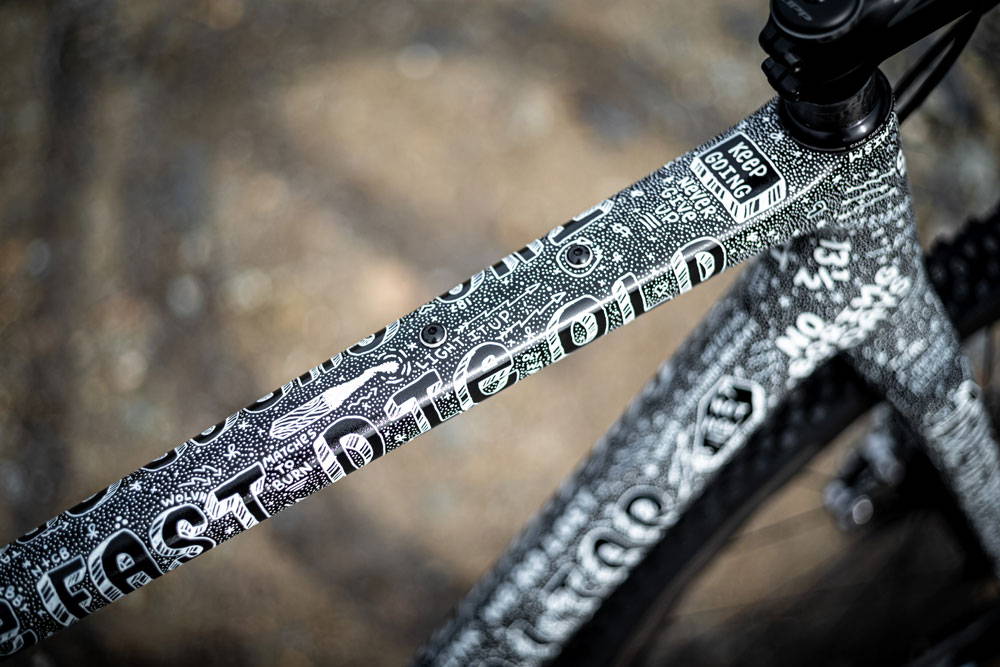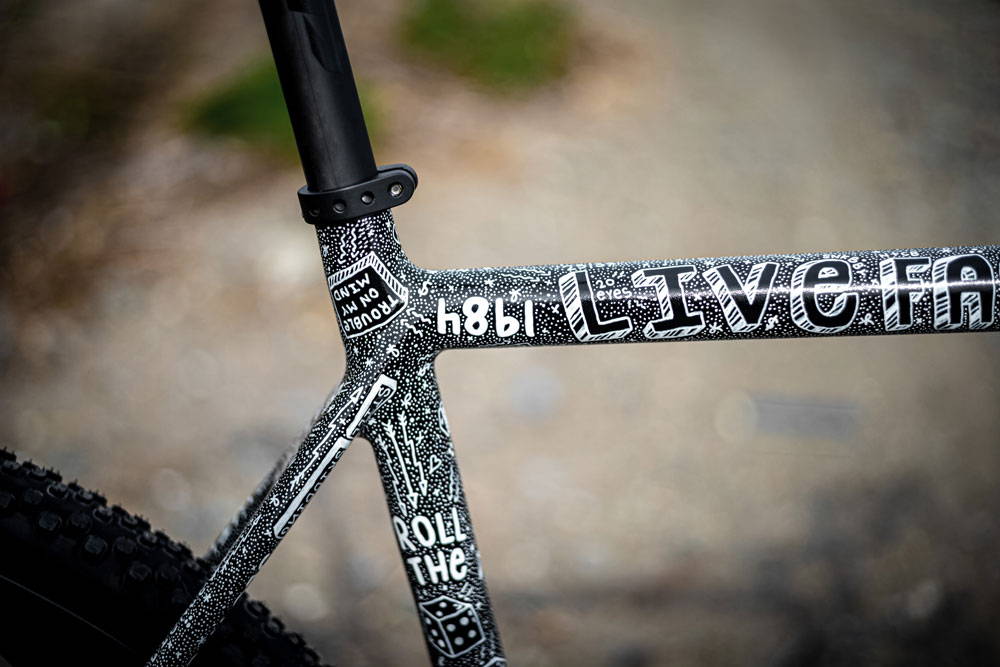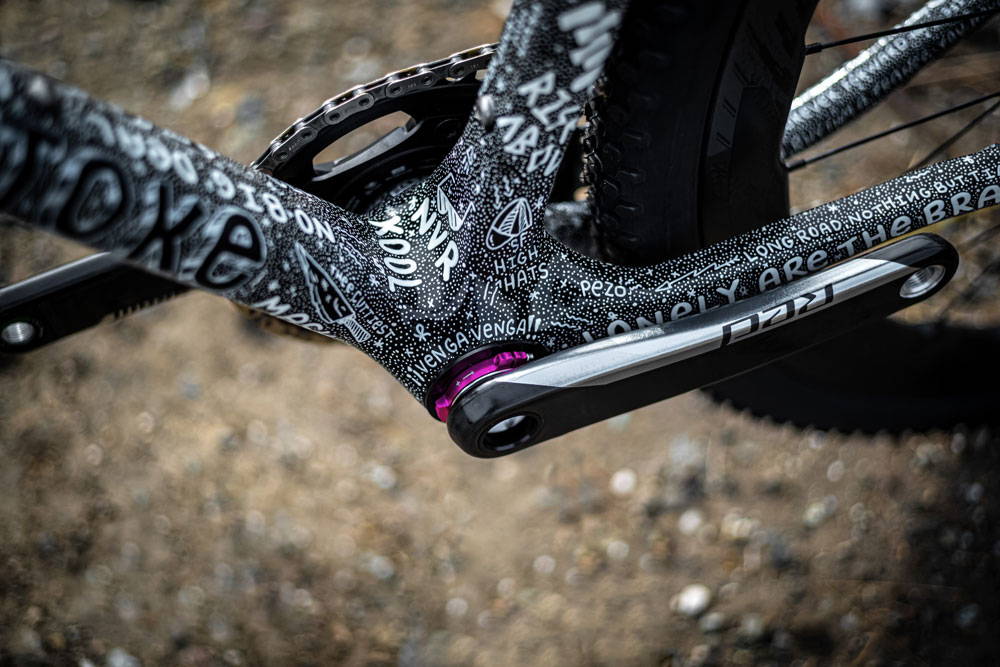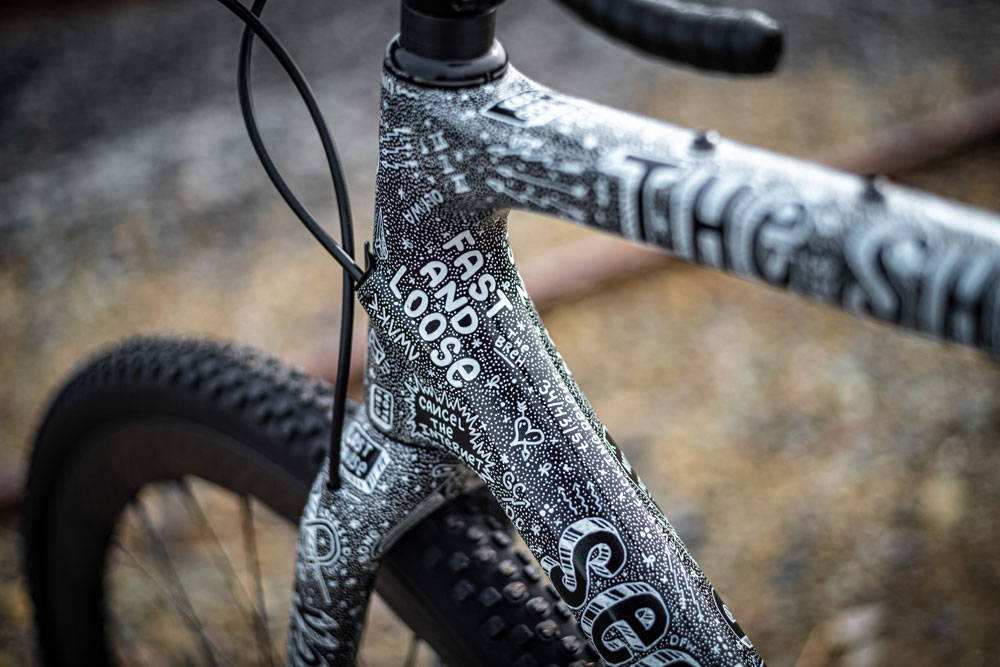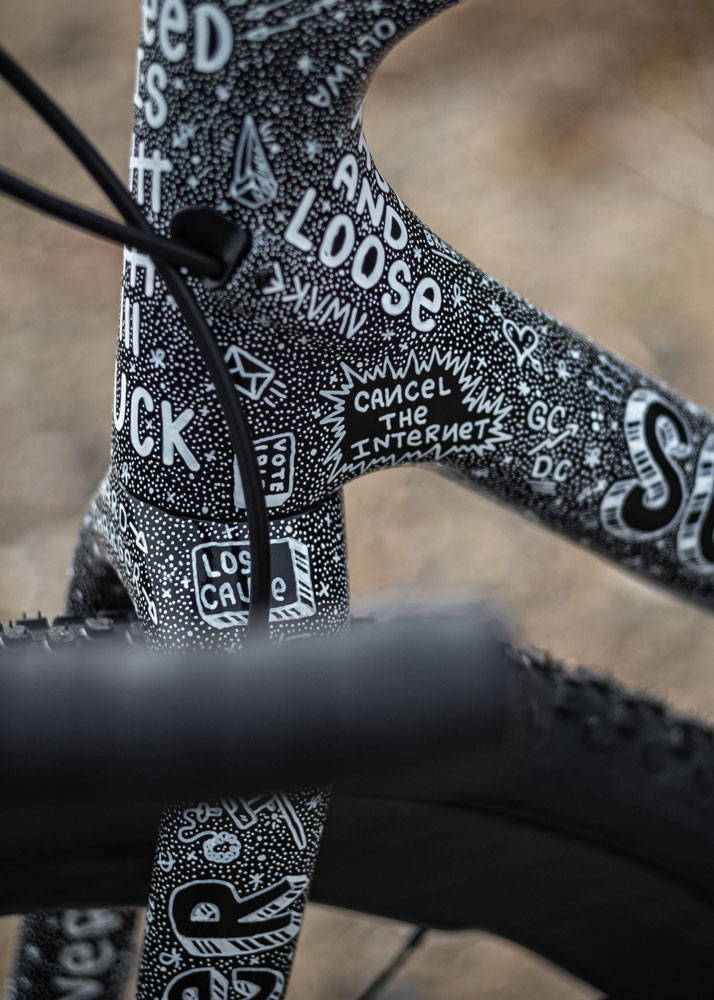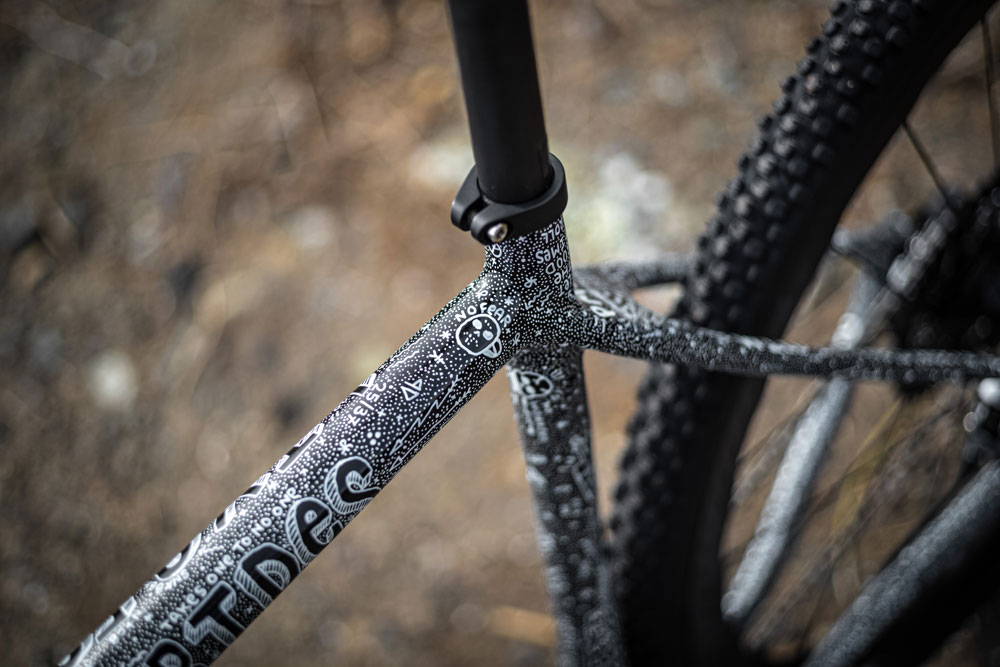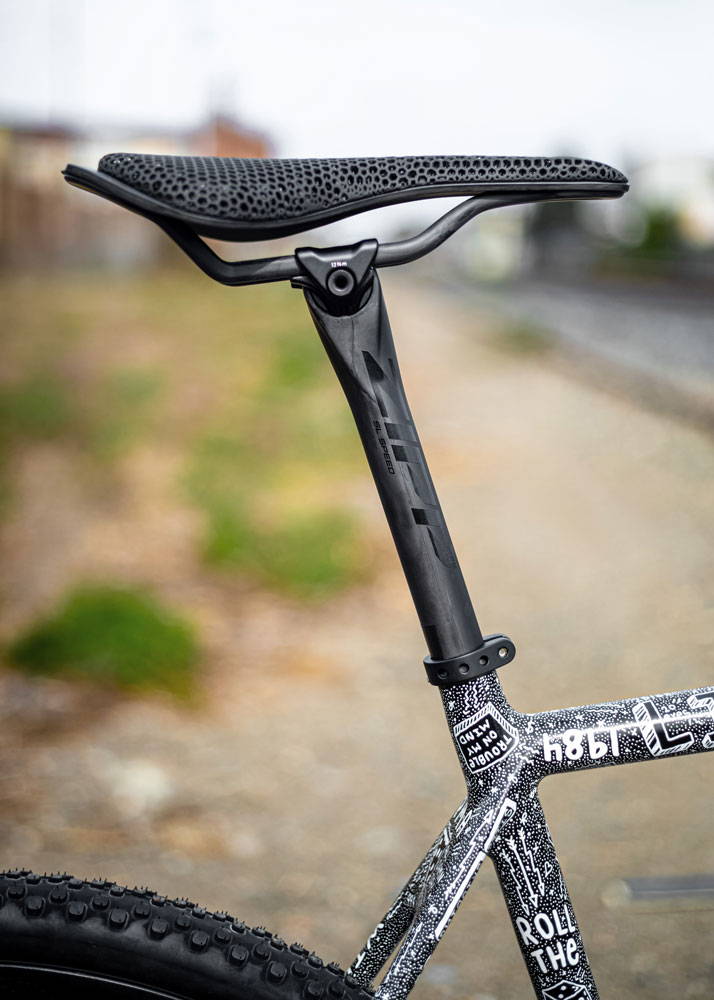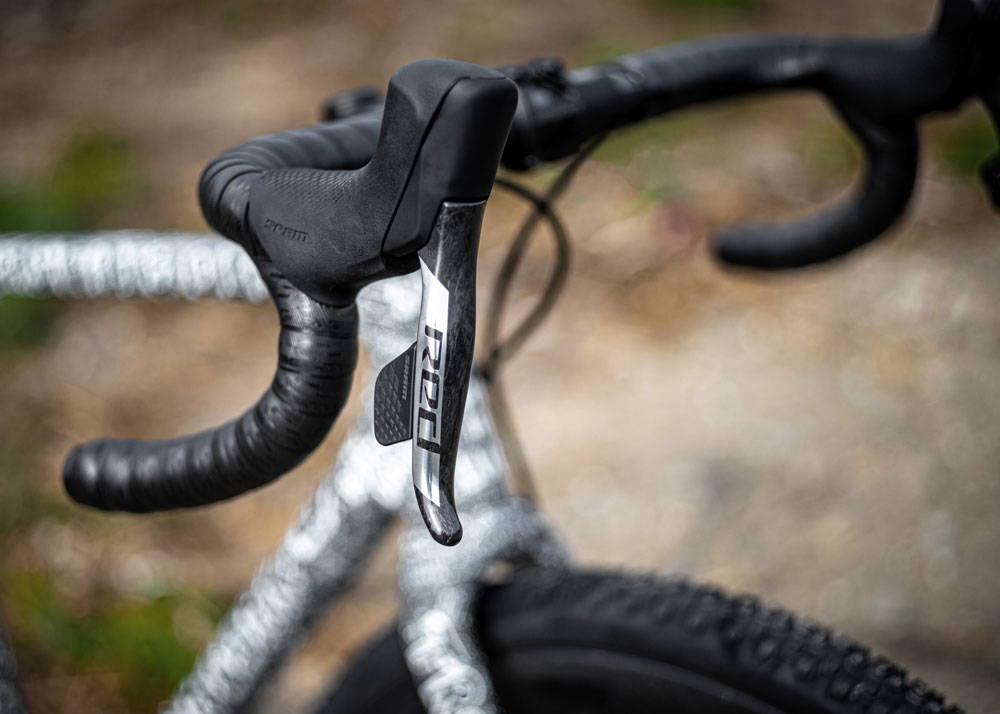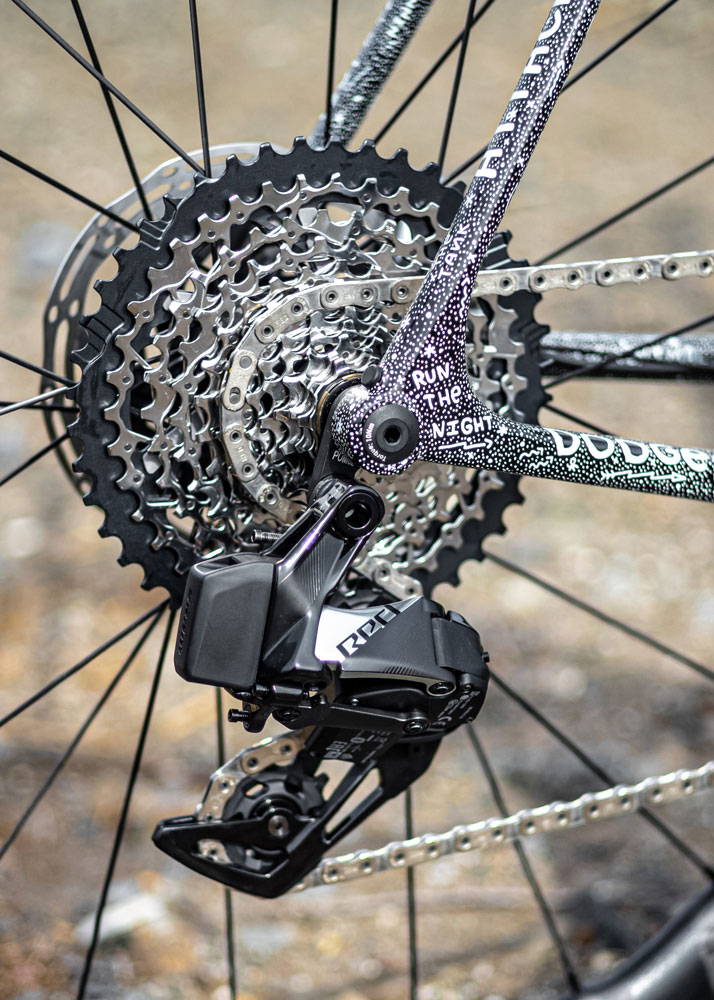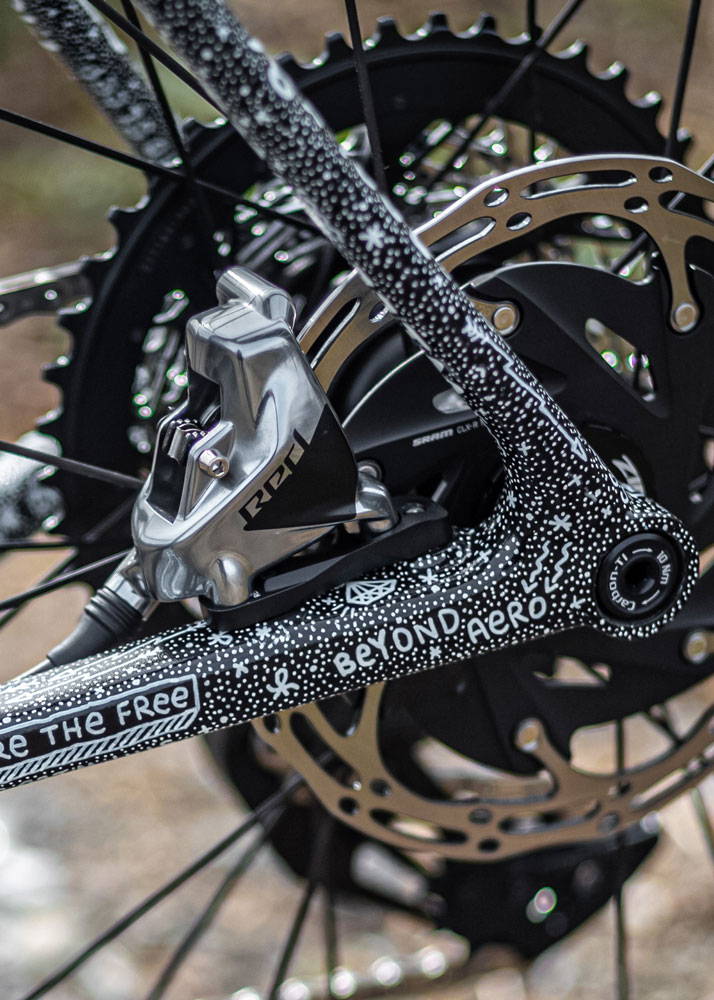 We felt the OPEN Upper was the ideal platform for this project due to its versatility. A frame that is comfortable both on the road as much as it is on the trail. This frame can be built in road-mostly, gravel-mostly, or mixed configurations without sacrificing much if anything as far as riding characteristics are concerned.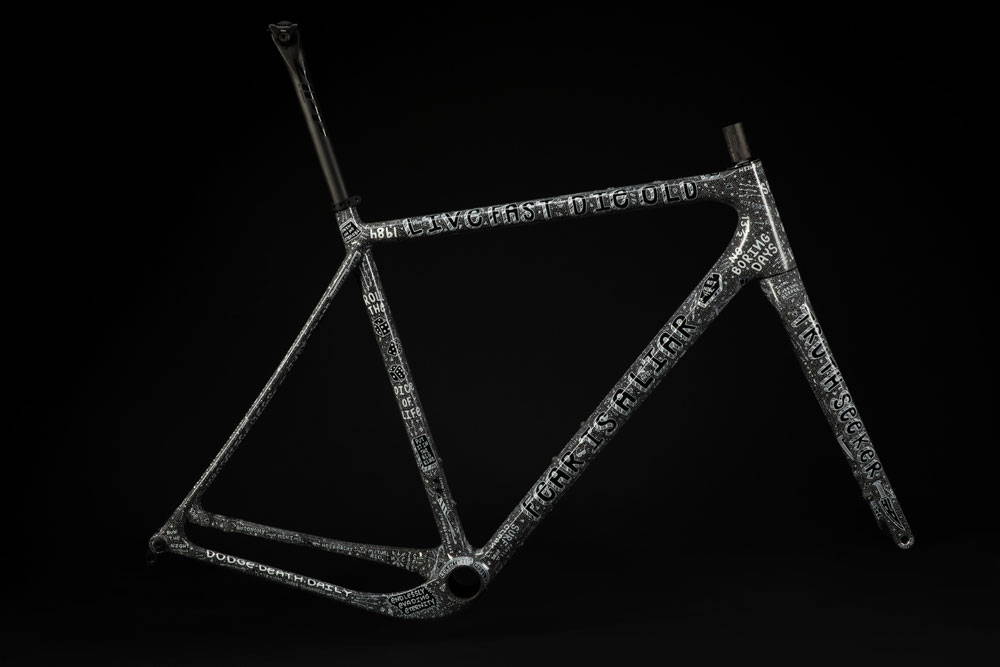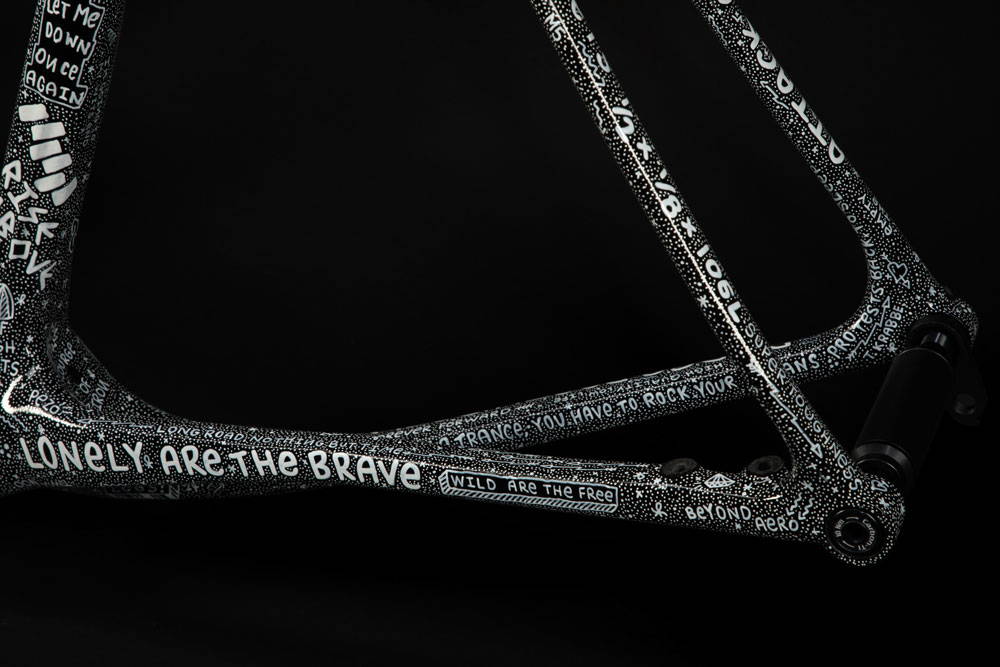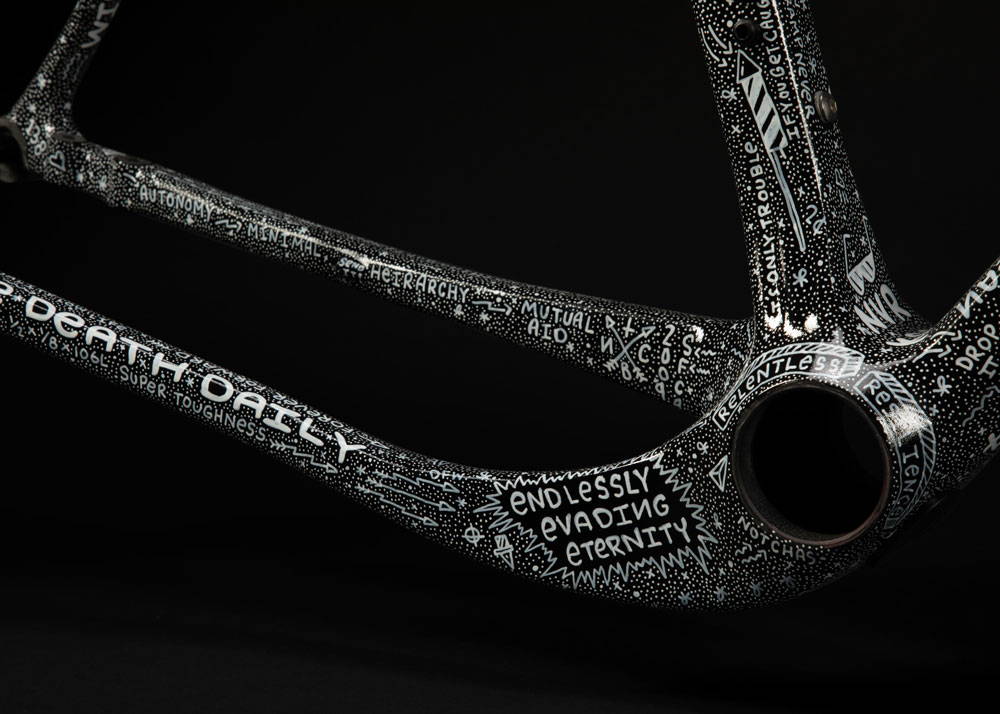 - SRAM Red AXS HRD Shifters/Flat mount calipers
- SRAM Red AXS XPLR rear derailleur
- SRAM 1271 XPLR rear cassette 10-44
- SRAM Red 172.5 Crankset
- Quarq Power Meter
- Cane Creek Preload adjuster
- SRAM Dub Pressfit Bottom Bracket
- SRAM Red 12 speed flat-top chain
- Zipp Service Course SL-170 XPLR Handlebar
- Zipp Service Course SL stem
- Zipp SL Speed Seatpost
- Fizik Adaptive 00 Regular saddle
- Enve handlebar tape