We're big fans of anything limited edition or limited production... to a certain extent at least, it still has to look right at the end of the day. The thing about the Pinarello Dogma F12 and "Giro d'Italia Pink" is that rarely is that not the right combination, perhaps much-more-so than the other two Grand Tours.
Luckily for all of us fans of pink bikes, Tao Geoghegan Hart's unlikely win at the Giro this year meant we'd likely see some sort of tribute bike in his win's honor. As much as we could get behind Jai Hindley's unlikely rise atop the standings through 20 stages, the thought of a Cervelo tribute bike immediately put our rooting interests behind Tao.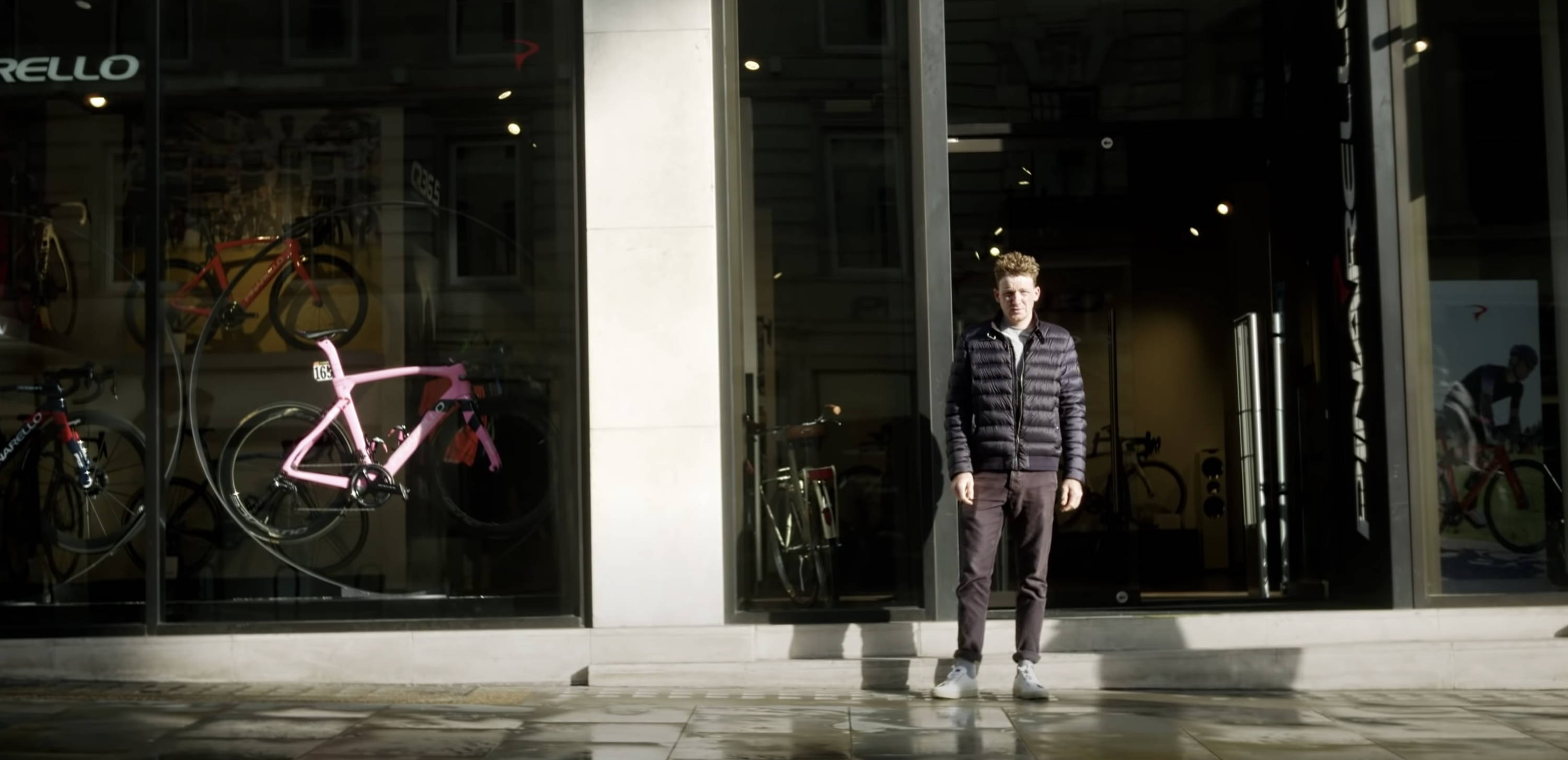 Though "jersey" bikes are typically ridden by riders during the Grand Tours, Tao was sitting in 2nd up until the final time trial stage, which meant we didn't get an opportunity to ride, or even see a pink version of his bike during the actual Giro.
Not to worry, when Tao planned a visit to Pinarello's London store some two-weeks post win, Pinarello had one waiting for him. You can catch the video of his visit here.
GANNA'S WORLD CHAMPIONSHIP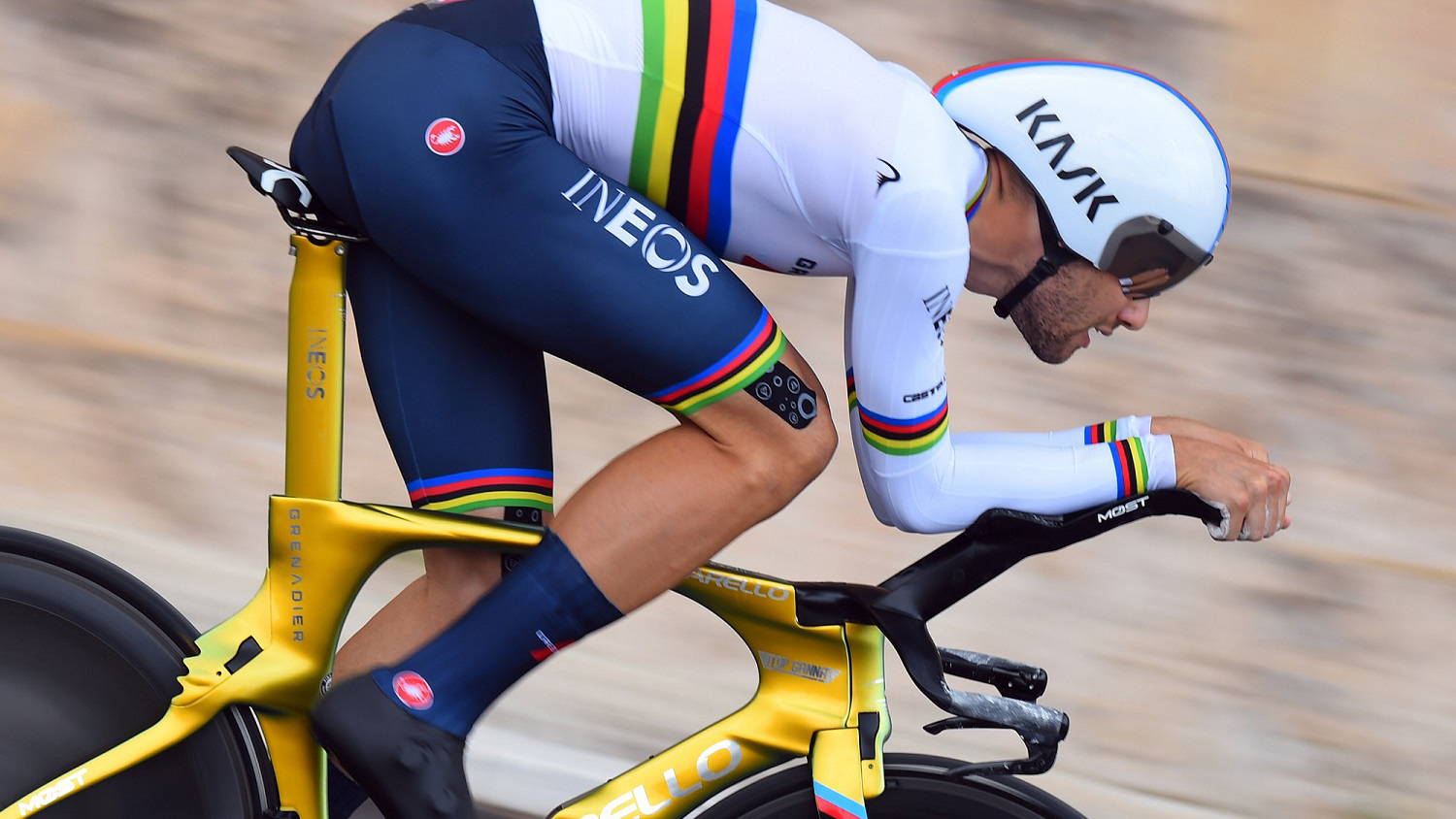 Filippo Ganna had a victory worthy of celebrating after this Fall's Tour de France. The up & coming Italian secured his first Individual Time Trial World Championship on home soil beating Australian teammate and two-time champion Rohan Dennis.
Whilst Filippo's special WC bike is a Bolide, Pinarello has decided to offer the same Borealis gold bike in an F12 and F12 X-Light for anyone interested to ride in TOP GANNA style.
LIMITED EDITION FRAMES & COMPLETES
Interested in ordering a limited edition Dogma F12? below are some of the options including some exclusive builds we've put together.